Why pastel tones like so much?
The answer is so simple, just because it is very easy to create beautiful pastel colored crafts, whether they are beautiful details for a newborn room, a girl's room deco.  or any spring, neutral and fresh touch for your home.
With the box of 6 pastel tones PLAYCOLOR LIQÜID PASTEL 40ml, you can create  colored paintings, paint wood and decorate furniture with these soft tones, make beautiful bracelets, or even decorate and give a new use to old mud pots. Try it for all uses of any other liquid poster paint!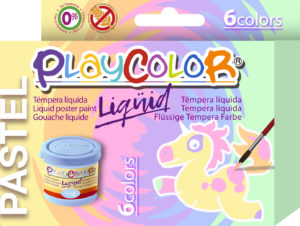 We also are pleased to share with you our PINTEREST board full of creative ideas that will really make you starting to creat amazing crafts. Discover it HERE!