Kids are by nature creative, however, a suitable stimulation allows that tomorrow they will be able to face situations with original ideas to build a better world. Painting is undoubtedly an excellent activity for the development of creativity… why to limit it to a sheet of paper?
The new PLAYCOLOR ART & CRAFT PACKS offer the possibility of developing creativity in new surfaces.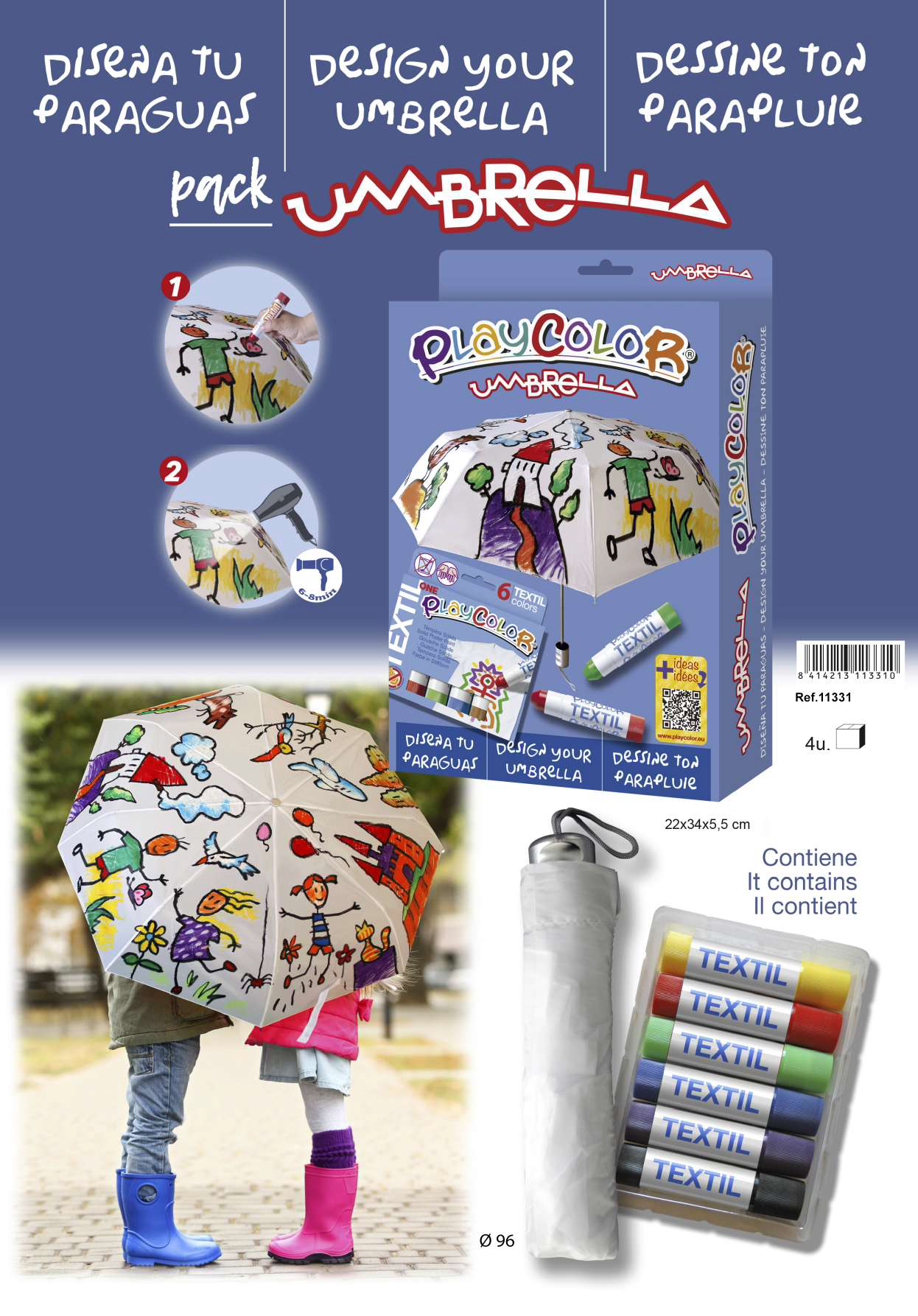 PLAYCOLOR UMBRELLA, includes a PLAYCOLOR TEXTIL ONE * (6-color box) and a folding umbrella to decorate and personalize, that will give brightness to rainy days.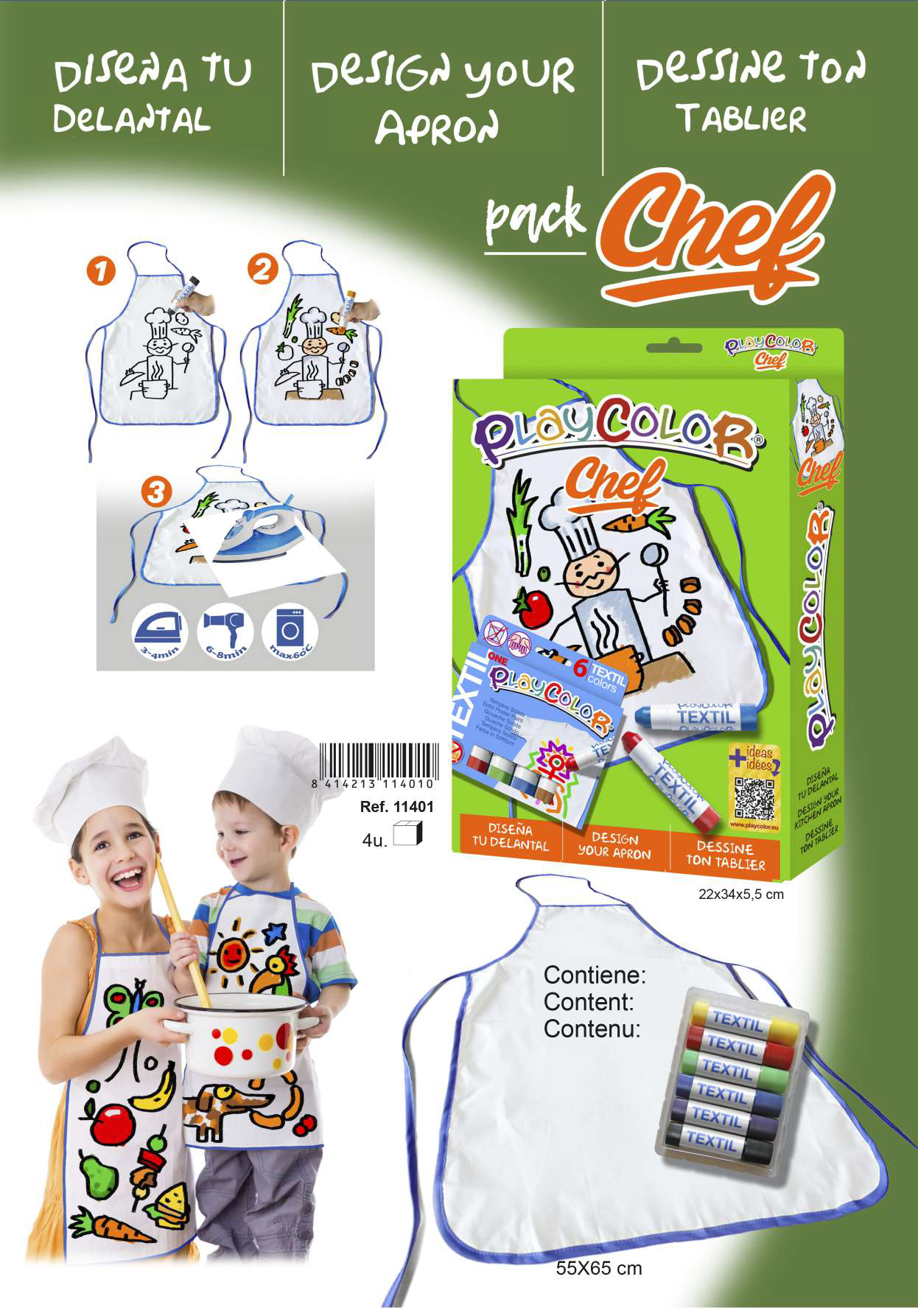 With PLAYCOLOR CHEF, junior chefs will be inspired to create great recipes dressed in their best apron. The pack includes PLAYCOLOR TEXTIL ONE * and a cotton apron.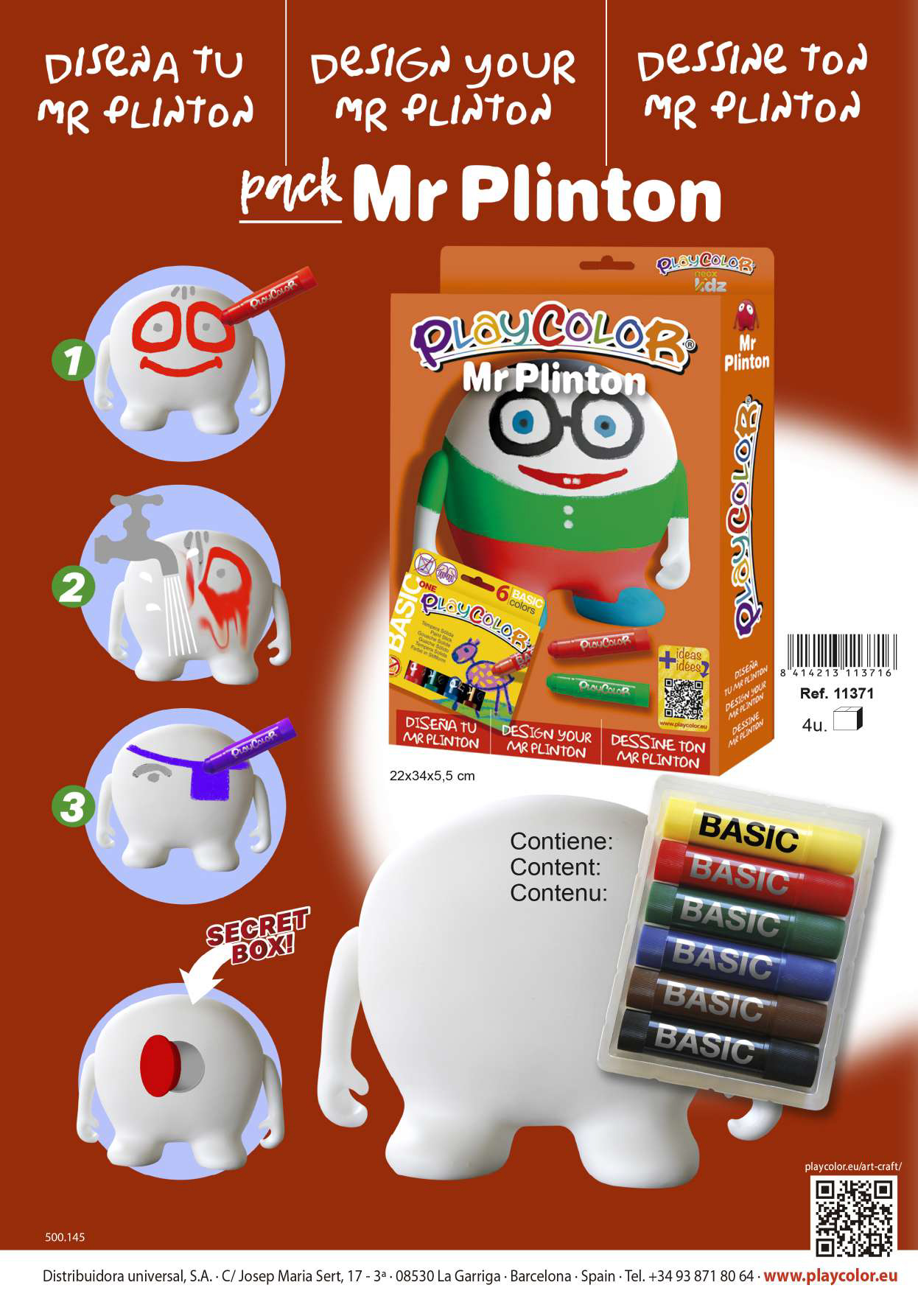 PLAYCOLOR MR. PLINTON, allows kids to discover the friendly character. They can paint it and then wash it with water to redecorate it again. The PACK includes a small MR PLINTON (which allows to keep secrets inside) and a 6-color PLAYCOLOR BASIC ONE  case.
* PLAYCOLOR TEXTIL is easy to use, and after letting it dry for a few minutes, it can be fixed by applying heat with the iron or with the hairdryer.