Success doesn't come by chance! The daily effort and perseverance, good time-organization and a cozy corner where to work in can be the keys.
Any small detail and a note of colour, will fill up your study-corner of positive energy. Even if Study-techniques we are showing you are not new to you, we are completely sure PLAYCOLOR FLUO will helps to learn and study in a more effective and funny way. Start now, to succeed this term!
TAKE NOTES CAREFULLY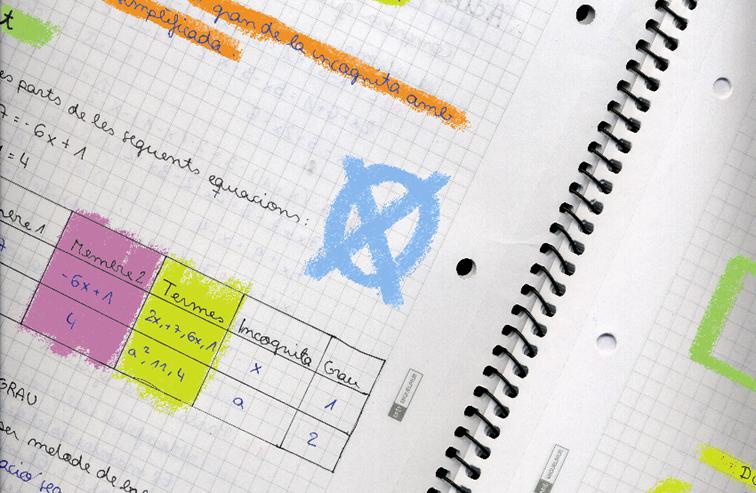 Start by taking notes carefully. It is not simply to collect all the information that comes to us, requires all the attention. So that, from the first moment, to organize concepts (with titles, underlining, coloring, creating lists, creating tables, keys and parentheses, boxes, and so on.
A WALL PLANNER TO REMEMBER KEY DATA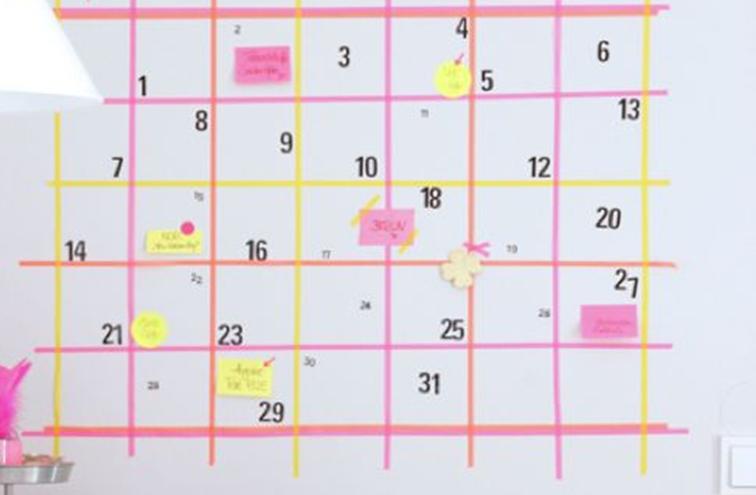 Start by setting up a big "planning". You can do it with two simple color-lines on the wall. It will helps  you remember the important dates (exams, delivery of work, practices …) and keep them always in your mind will help you organize your time.
ORGANIZE STUDY TIME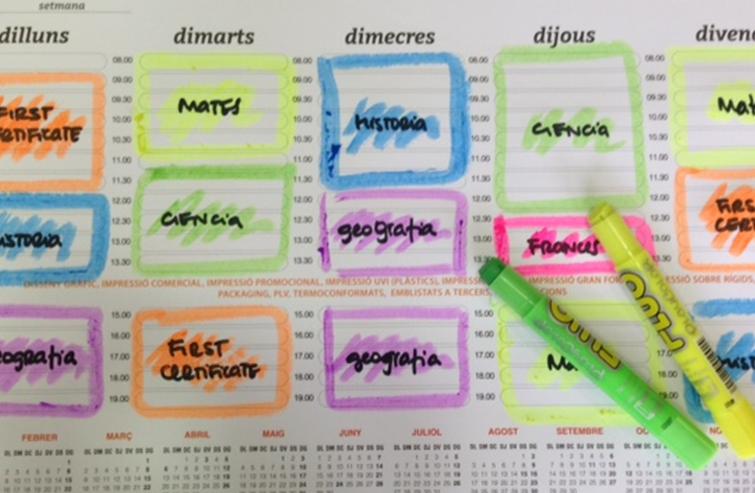 One of the most effective study techniques is to organize work and study time. Establishing a study timetable, focused on our objectives and the time we have available is the first step towards success.
ALL ARRANGED, AT ALL TIMES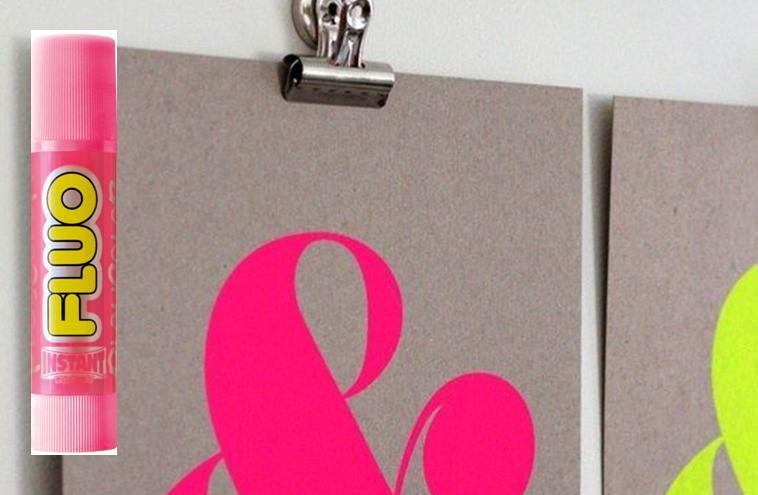 Sort your "folders" with striking FLUO colors. It will allow you to identify them immediately and thus keep all your study material perfectly organized. That way, you will avoid wasting time when you start studying.
 DIFFERENT COLOURS HIGHTLIGHTING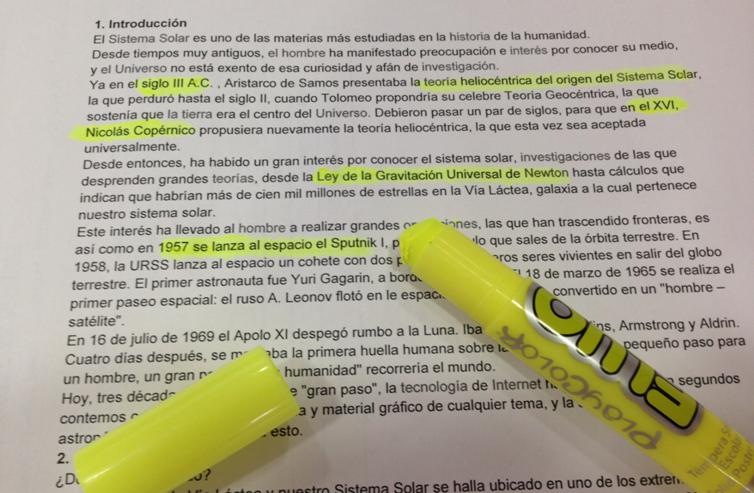 Highlight the most significant parts of the text to be studied using different colors. Start with comprehensive reading and highlight what is most notable to then proceed to make a study scheme.
STUDY SCHEMES AND CONCEPT MAPS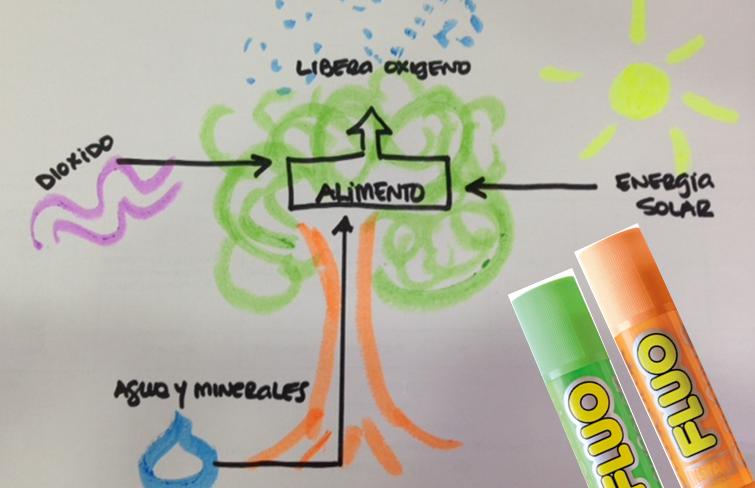 Creating a study scheme is the best way to summarize and organize our ideas, it can save us many hours of study and consolidate our knowledge. A good use of colors can help us to relate concepts and then will be easy to develop the concept idea during the exam.
DO NOT FORGET DRAWINGS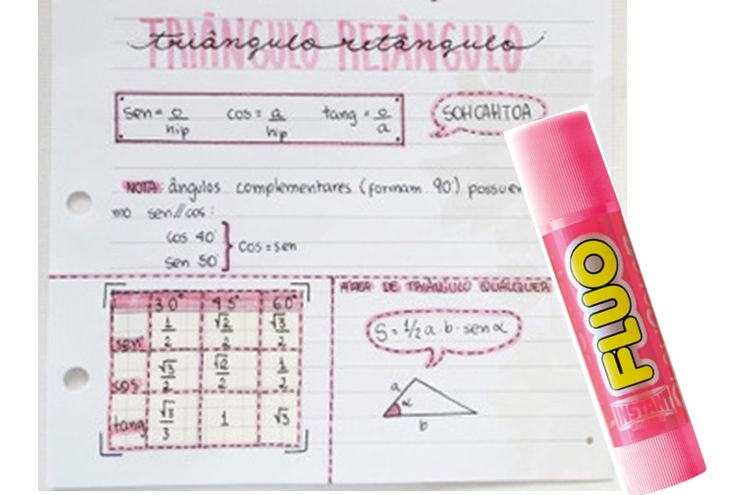 To take advantage of your good visual memory,  to memorize concepts better when they are associated with images or drawings. Therefore, accompanying study with visual resources is a great idea.