PLAYCOLOR arrived in the market in 2010 with a great innovation never seen in the WORLD OF COLOR: Solid School Gouache.
Now at PLAYCOLOR we go further betting on innovation and for A WORLD FULL OF COLOR with the launch of PLAYCOLOR LIQÜID. A new concept in liquid school gouache with remarkable added values, that once again offers an advanced design advance and that we are sure will be appreciated by consumers.
WHY TO CHOOSE PLAYCOLOR LIQÜID?
… for its high quality and beautiful range of colors.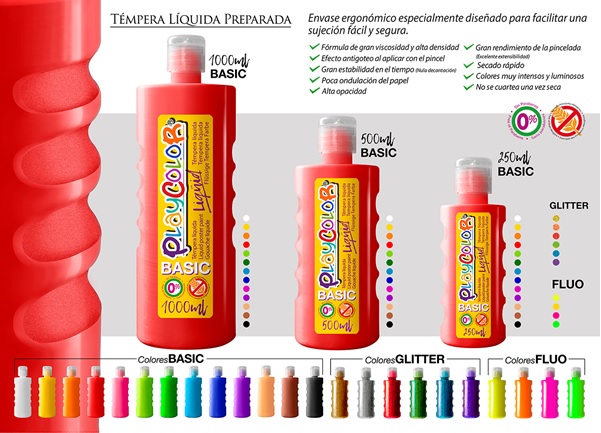 … because it is from PLAYCOLOR, the leading brand in solid gouache.

… due to its avant-garde, ergonomic design and great visual impact (Registered Model).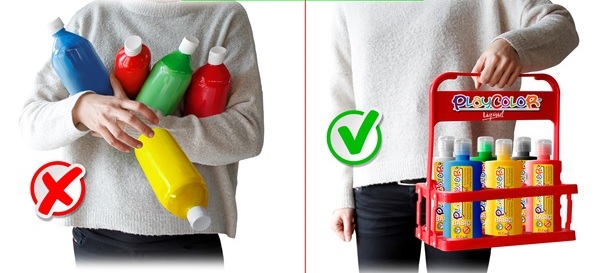 … and undoubtedly, due to the promotional elements that accompany it and make it unique (the carry-on bottle-baskets, dispensers and pots).