We star this new 2019 with a launch that we are sure you will love: A NEW SIZE FOR PLAYCOLOR LIQÜID, that comes now with 40ml. containers format.
After a successful PLAYCOLOR LIQÜID LAUNCH, the liquid poster Paint presented in original bottles of 250, 500 and 1000ml. is now coming out in this news format. The reduced format will be perfect for handcraft with kids at home.
Drawing in a perfect activity to promote children's creativity, helping them explore and play with color creation, as well as with textures, becoming the perfect family moment that help them to develop a hobby.
The 12 colors of PLAYCOLOR LIQÜID basic palette can be perfectly mixed. Hight-viscosity without wrinkling the paper for a perfect result to make them feel proud about. Even more, the wide range of colours, also includes flesh colour, to help kids to find the perfect tone to draw portraits and body figures.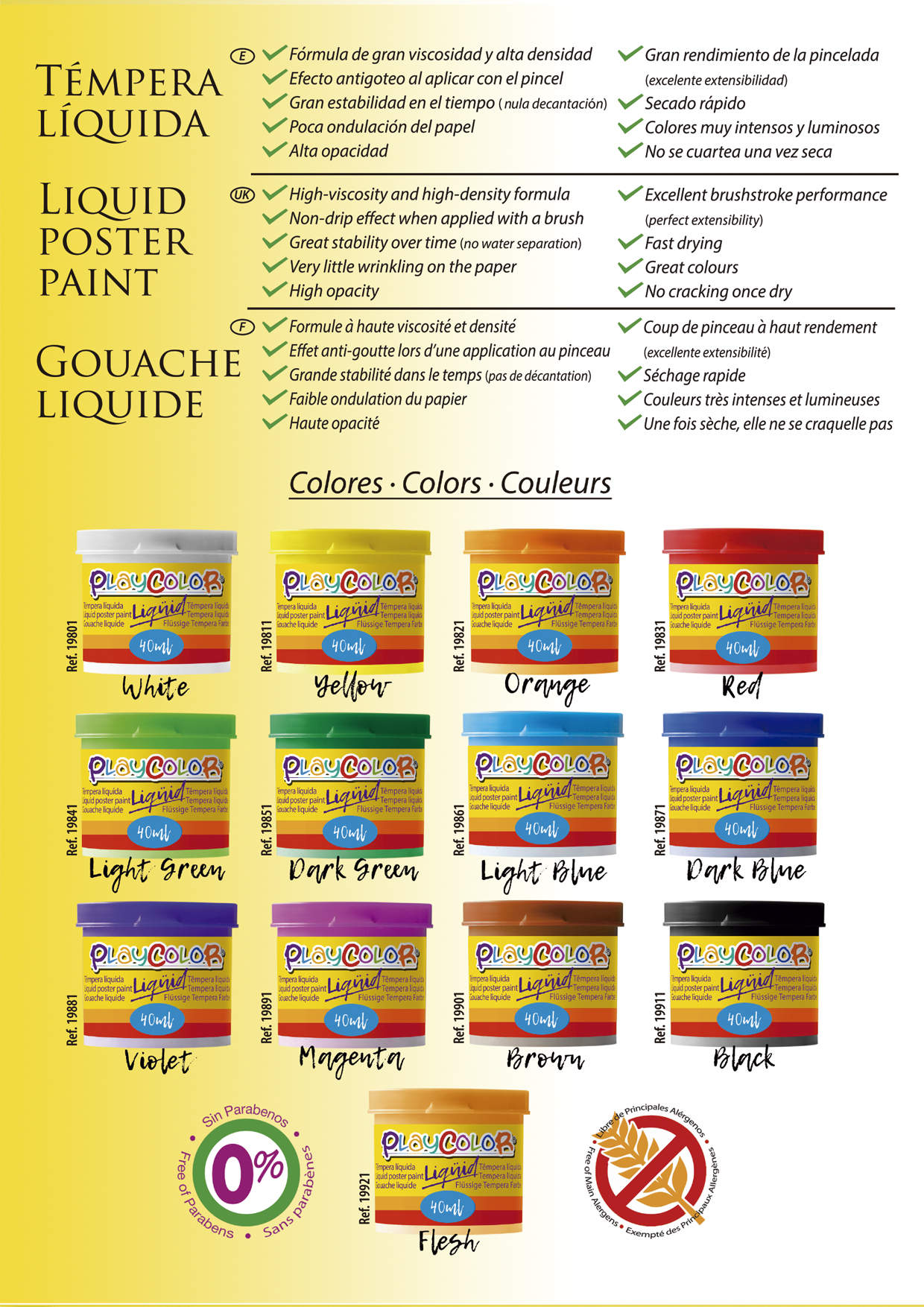 Drawing is undoubtedly the way kids communicate and express themselves, helping to recognize their emotions. Take advantage of these special moments to get in touch with your kids and helping them only when they ask for it, avoiding extra limitation and over guidance.
The 40ml containers of PLAYCOLOR LIQÜID can be purchased in 6 or 12 unit boxes. For schools and singular projects, which only require a tone, mono colour boxes of 6 units are also available.
Individually sold with the 13 tones (12 baic + flesh colour),  available in HANDCRAFT AND stationary shops with PLAYCOLOR LIQÜID displays.