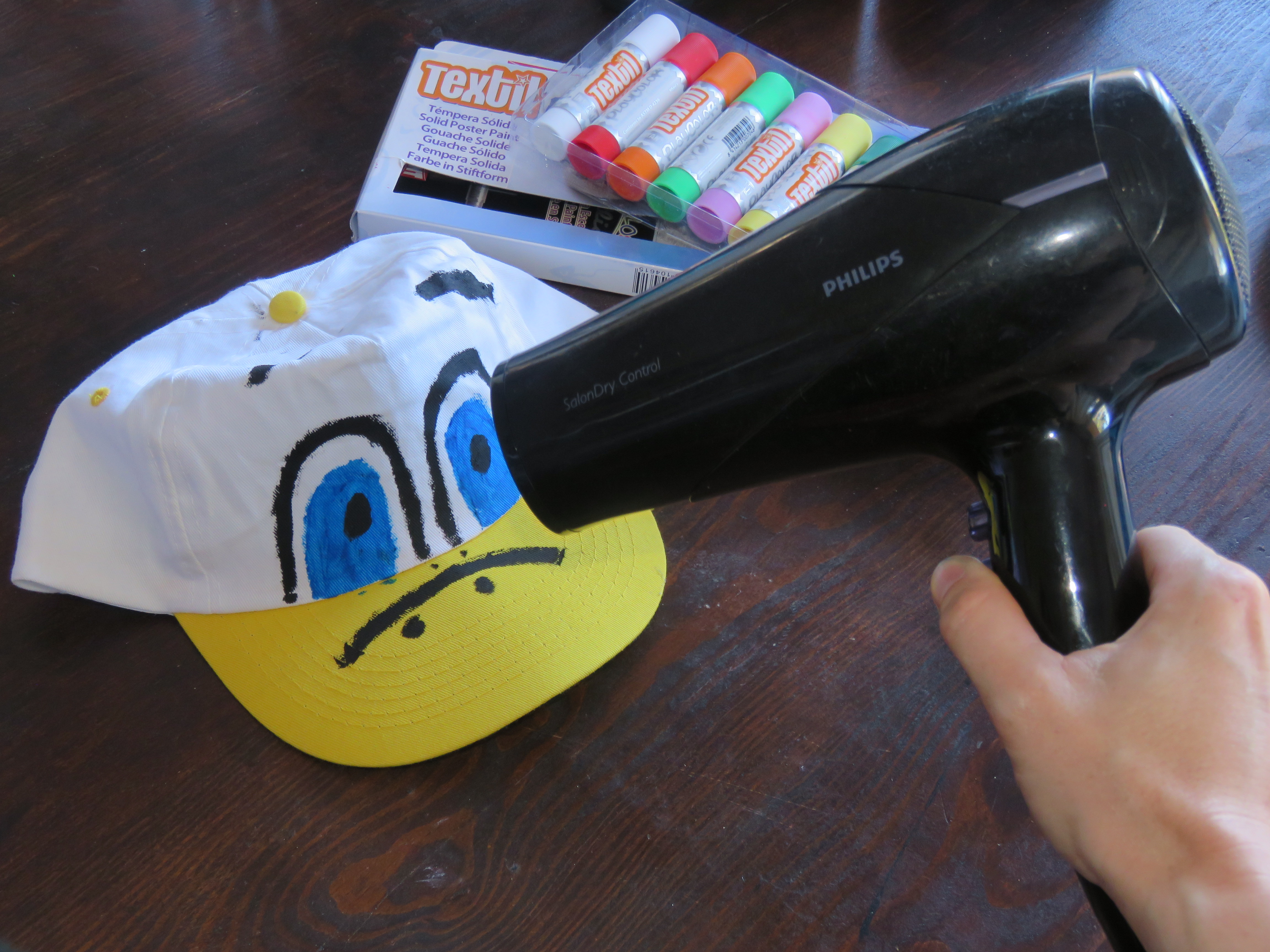 It is really easy to lose you cap in your summe rcamp, but if it is unique, surely everyone will know that is yours. Create a custom design with PLAYCOLOR TEXTIL, and fix color by applying heat with hairdryer. After, you can wet and wash it without problem!
PUT YOUR NAME IN YOUR SHOES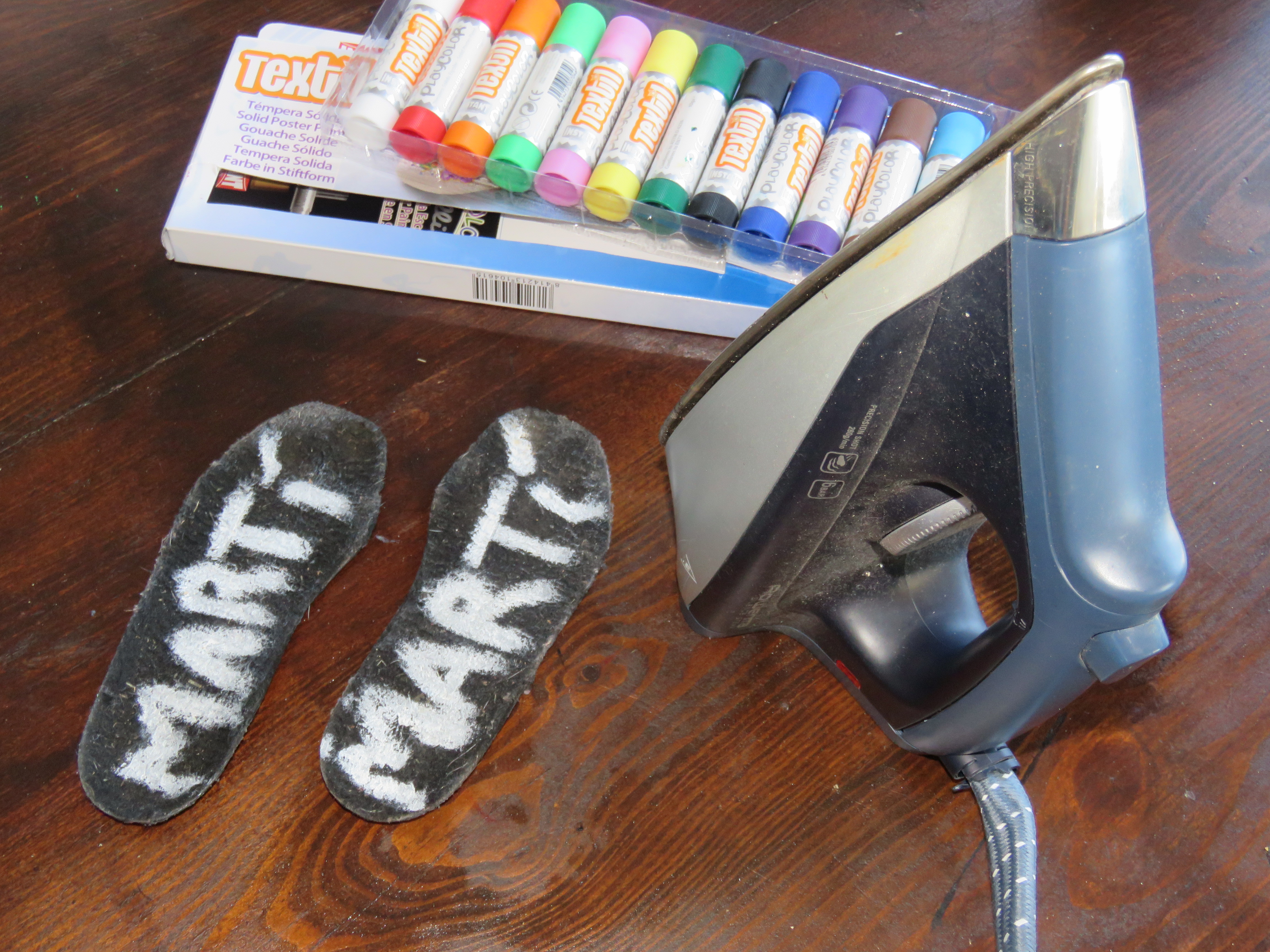 How can I identify my Sneakers or hiking boots? Remove the seedlings and use PLAYCOLOR TEXTIL to put the name. You can use the same technique for the sleeping bag, the backpack, etc.
DIRTY CLOTHES, ¡ALL TOGETHER IN A SACK!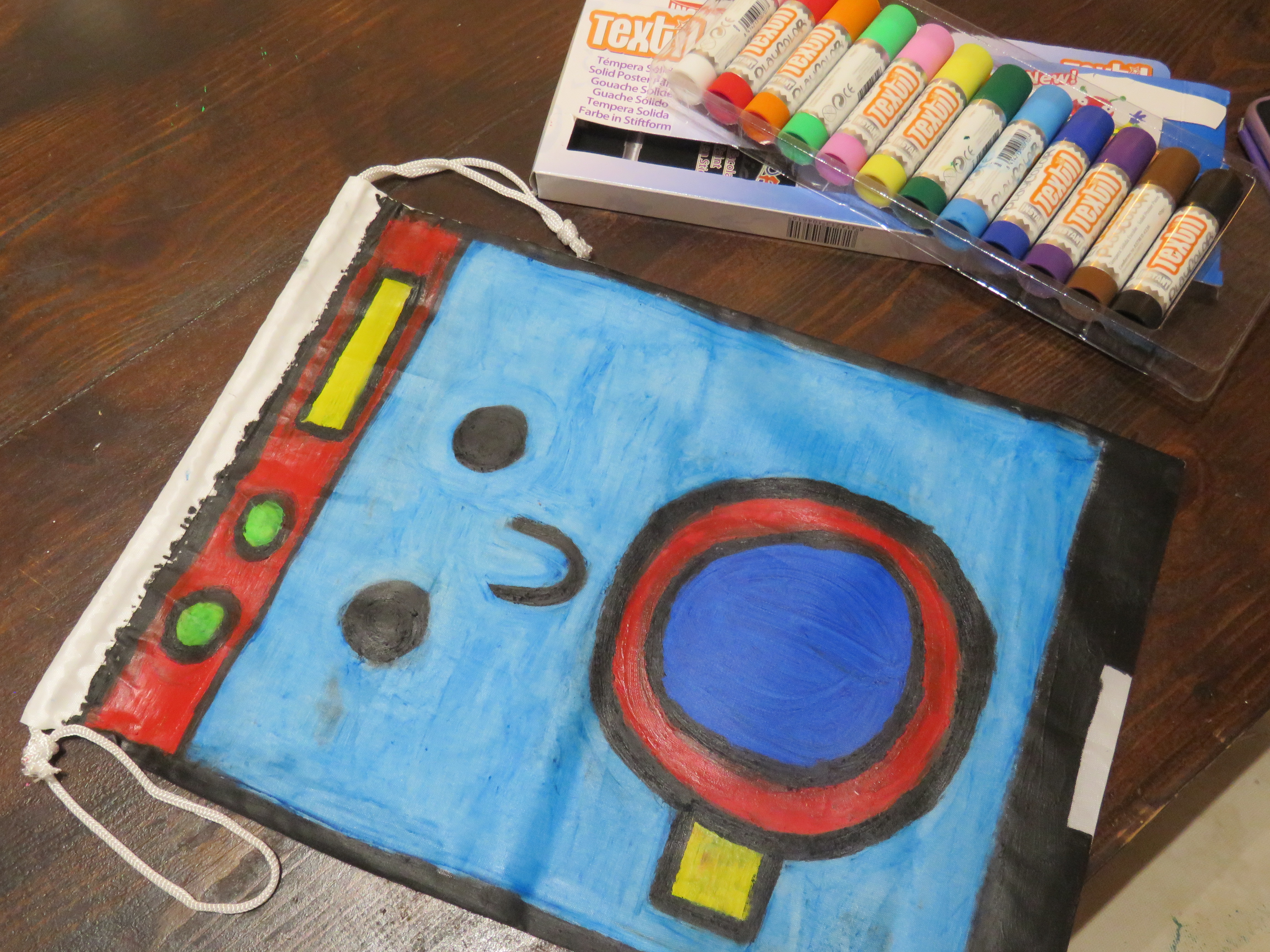 Create a bag for dirty clothes like this, it will help not to mix the dirty clothes with the clean ones.
¿HOW TO NAME MY CAMP COOKSET, WATER BOTTLE, ETC.?