Choose one of these beautiful handmade gifts for dad, both, or simply take the idea of using PLAYCOLOR FINGER PAINT to create the traditional Father's Day handmade cards. The most important thing, and for sure, that both,  dad and the little ones, will always remember it.
HANDPRINT
Some years later, you will be able to compare how the kids' hands have been growing up. They will find it surprising, and we too!!. What a horror! How fast do the days go by!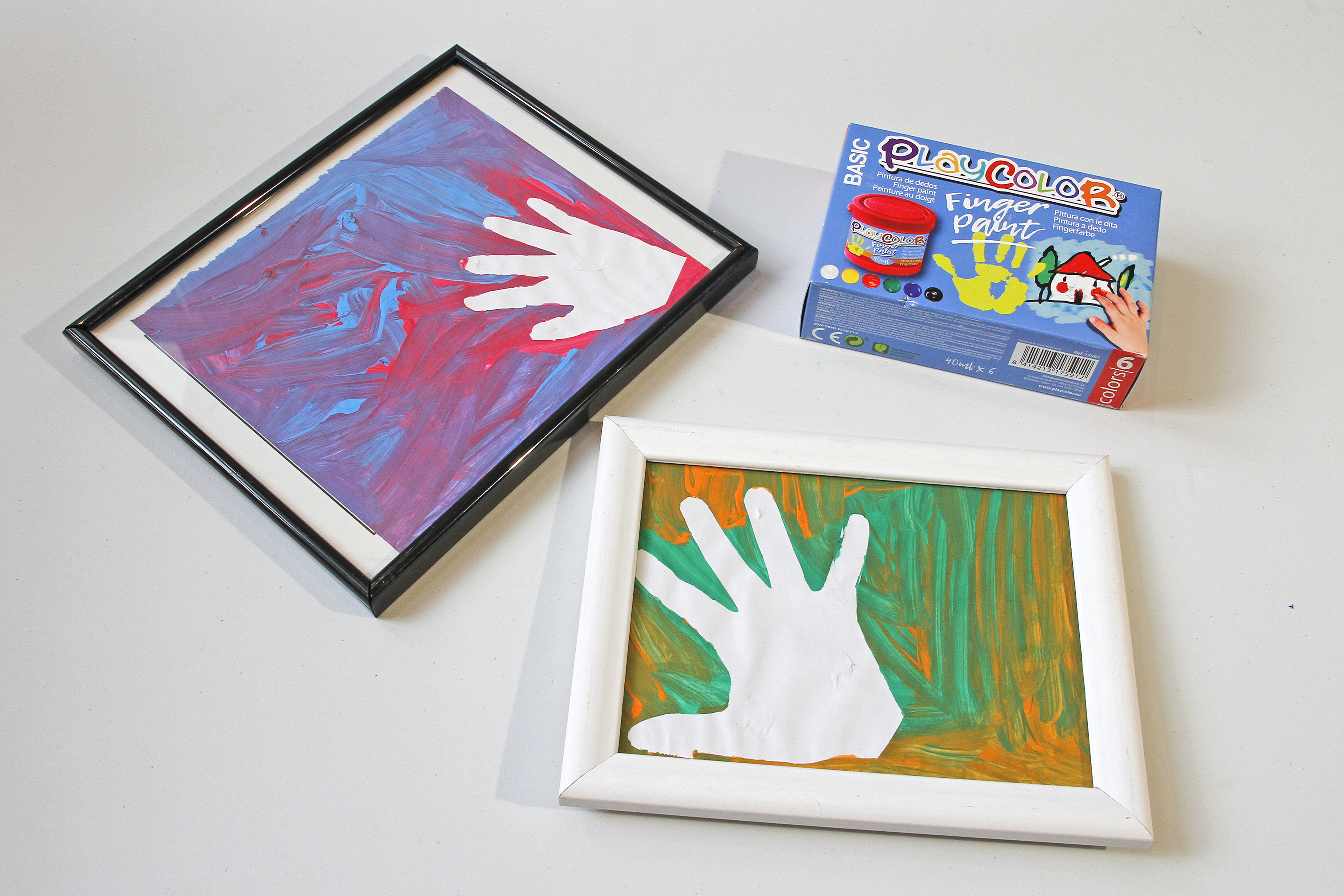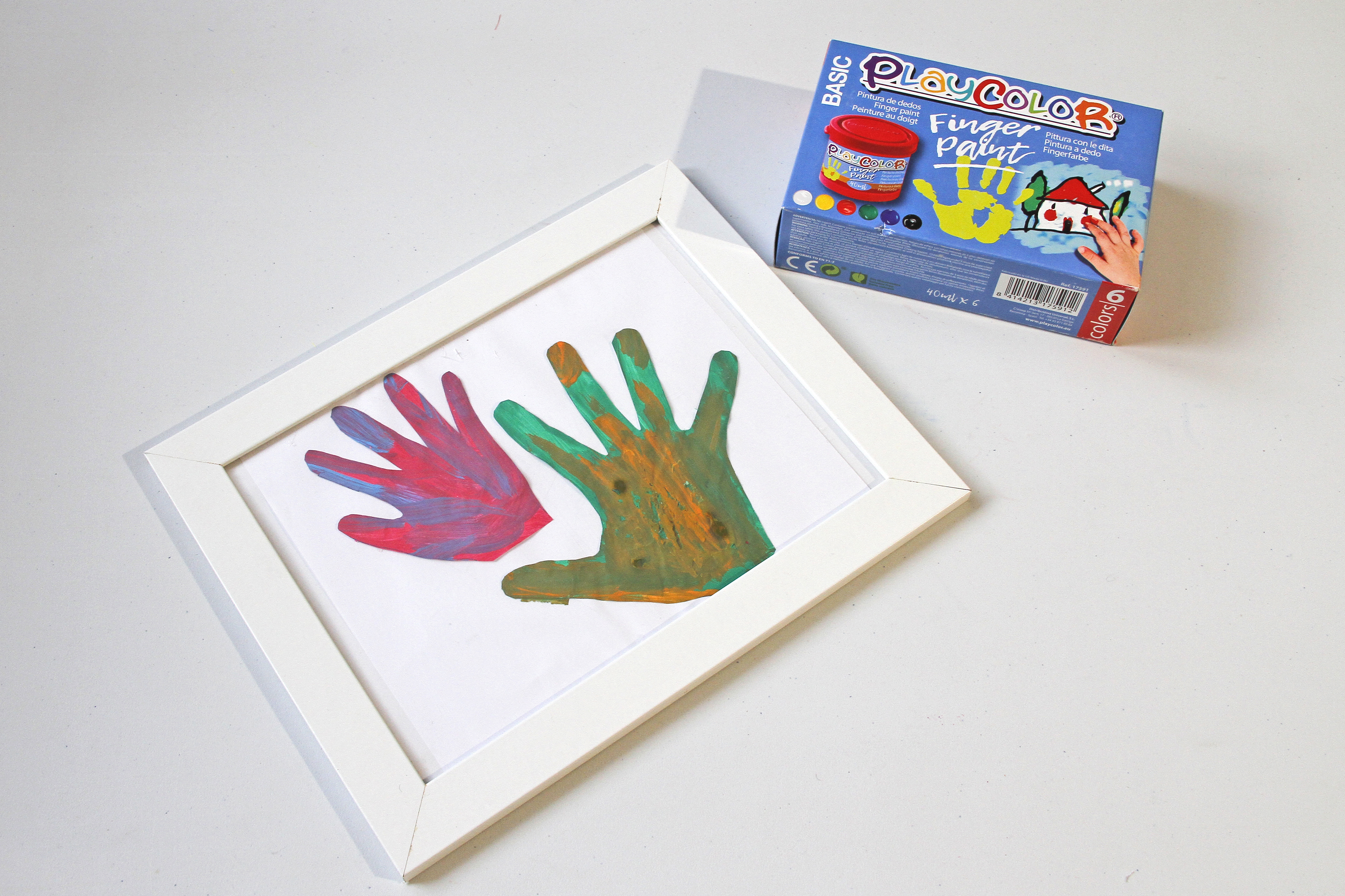 Draw the silhouettes of the little hand on a sheet and cut them out with a plastic punch. First option, you do it on a blank sheet to superpose them on the painted once with finger paint. In the second example, is just the opposite, the painted hands will be superoposed on the white back.
YOU ARE IN MY HEART
The same idea can be done with a small heart.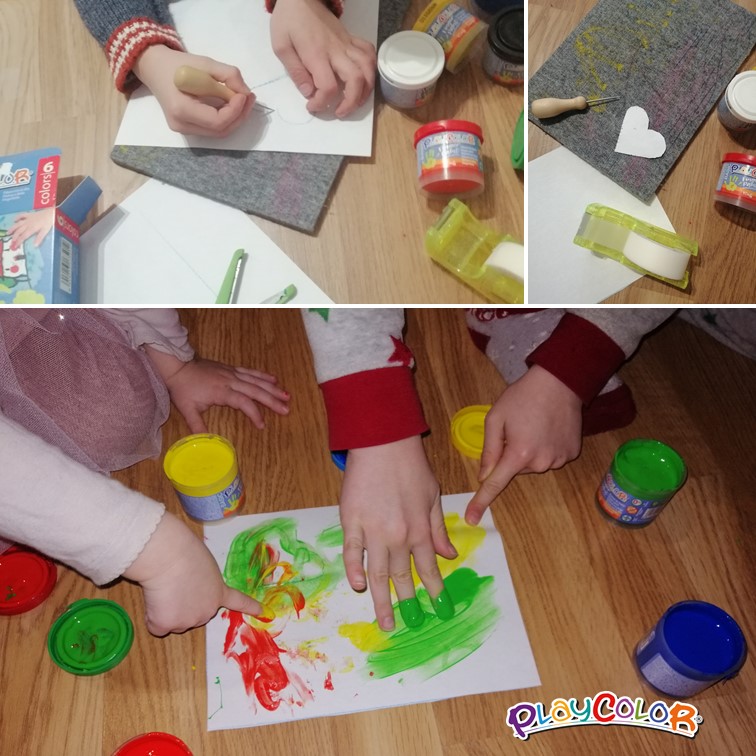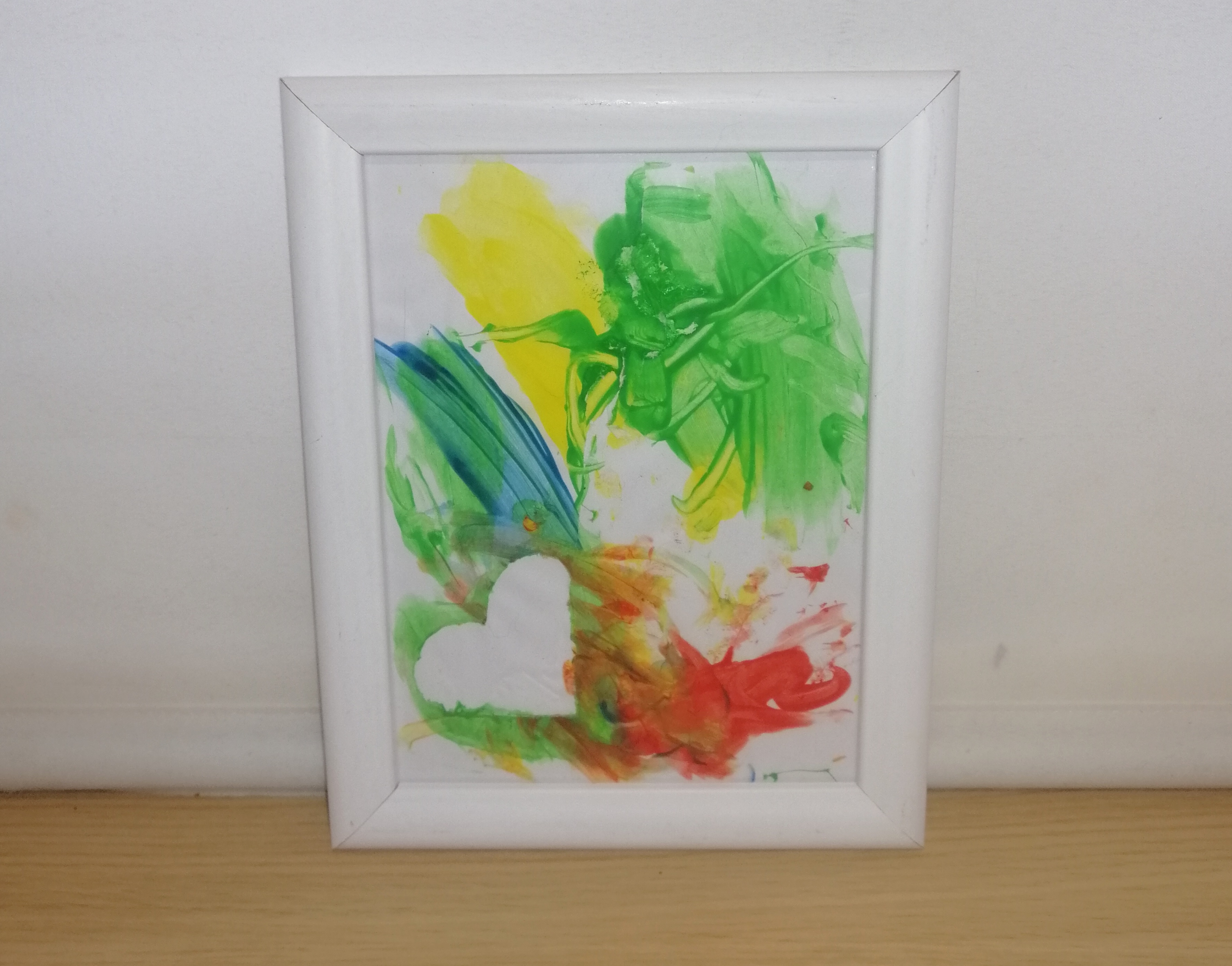 PLAYCOLOR FINGUER PAINT is a dermatological tested finger paint and free of the main allergens, so it is perfect for painting directly with  fingers and hands, with no risk. It is, as well, the ideal painting for the little ones, who begin painting and discovering handcrafts.
The fact is that when  kids' handcraft are framed, they took a new dimension. They will, for sure,  give an authentic family and cozy atmosphere to your home. So do not hesitate to hang these handcrafts for Father's Day to decorate any corner.